Leading Orthopedic Surgeon and Sports Medicine Physician, Steven J. Arsht, MD, sees patienst in New York, NY
Steven J. Arsht, MD is a highly experienced and respected Orthopedic Surgeon, who has been in practice for more than two decades. His distinguished career in medicine began in 1995 when he graduated with his Medical Degree from The George Washington University School of Medicine and Health Sciences in Washington, D.C. After a residency at George Washington University, Dr. Arsht completed a fellowship at the world renowned Insall Scott Kelly Institute where he received specialized training in knee reconstruction and sports medicine.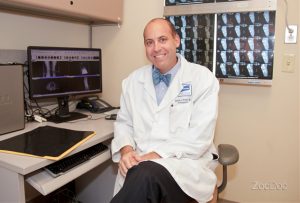 Dr. Arsht is board certified in both Orthopaedic Surgery and Orthopaedic Sports Medicine. He is an expert in sports medicine, helping athletes regain fitness and achieve their potential. He treats a wide range of conditions and sports related injuries involving the knee, shoulder and ankle. He takes a very conservative approach to patient care and goes to great lengths to cure his patients using a more natural approach to healing before considering surgical options.
Dr. Arsht serves as an Assistant Professor of Orthopaedics at Mount Sinai Hospital.
Learn More about Dr. Arsht:
About Top Doctor Awards
FindaTopDoc is a digital health information company that helps connect patients with local physicians and specialists who accept your insurance. Our goal is to help guide on your journey towards optimal health by providing you with the know how to make informed decisions for you and your family.